Hello my lovelies!
It has been just over one month since I posted my first blog about my nutritionist designed IBS Healthy Meal Plan and I wanted to give you all an update on how it has been going – with new recipes and pictures of course!
You all know it is so important to me to always be honest with you so, I won't sugarcoat it. This last month has been hard – especially in the build-up to Christmas and over the holidays. The meals on this plan take a lot of time to prep, especially since I need to make everything from scratch and recipes done in the slow cooker require some extra planning ahead. I also found out in my second appointment with Jumanah (the nutritionist from Earth Suit Nutrition) that alcohol was off limits as well, so that means no wine and no beer which has been a big adjustment  to make – I am a big fan of my wine!
As soon as the Christmas treats started to come out in full force at the office, temptation was everywhere. There was a week in December where I was sneaking a small cheat item almost every day. I was able to get back on track until Christmas, but some chocolate presents proved to be more than I could resist and I once again got off course. I was feeling incredible until I started "cheating" and very quickly the symptoms came back in full force – constipation, pain, bloating. I realized I was taking for granted how good I was starting to feel and that those treats were not just not worth it.  I keep trying to remind myself of the progress I have made every time I feel tempted to eat something that isn't on my meal plan. I can see that it is working and I need to keep with it!
Keith and I have also come up with a bit of a solution to lessen the amount of bad food around the house. I want him to be able to still eat the foods that he likes, so we are trying to find a balance for those items that are not allowed on my plan: he tries to only choose flavours that I don't like or find easier to resist. For example, even though I am not allowed to eat chips, I am not tempted when he is eating the Jalapeno flavour kind! 🙂 It makes such a big difference not having it in the house because – if it is around, I will eat it! Hopefully it will be easier once I am able to strengthen my willpower and clean out the sugar that is in my system from the holidays.  I am so thankful that he has been so supportive of everything – it makes it so much easier to succeed!
As hard as it has been, the meal plan has been 100% worth it. My symptoms have been disappearing and the weight has been absolutely falling off. I am filming a weight loss update video this week to show you all updated pictures, but the difference is insane! Everyone around me has been commenting on how different I look. I really hadn't realized how much of the extra weight had been due to swelling and inflammation. As Jumanah says, when your body is given a chance to heal itself it will almost automatically return to a more natural shape. More than anything else though, it feels so good to not be bloated, uncomfortable and worry all day about where the closest bathroom is and how soon I can get there. Oh the joys of having IBS – I know some of you can relate!
I meet with Jumanah via Skype every other week and she makes small revisions to the meal plan, adding some new recipes and taking others away based on my results and how I am feeling. So, I wanted to share with you some of the new meals that I have been eating so you can try them too! Plus, of course, I took pictures! The breakfast options really haven't changed from the first blog post I wrote, so these are all lunch and dinner options. Let me know if you would also like to see what the snacks are on the meal plan and I can include those in my next post.
Lunch and Dinner IBS Meal Ideas


Grilled Fish & Stir Fried Veggies – This is a frequently occurring meal on this plan and usually appears for at least 2-3 dinners and/or lunches each week. The options rotate the species of fish and paired combinations of veggies. In these pictures, the three fish (in order of appearance) are cod, haddock, and trout. The paired veggie combinations are: asparagus, bell pepper, and bean sprouts; bok choi, green beans and onions; and finally, spinach, onions, bok choi and salsa. I usually dress the fish with a variety of herbs (cilantro, pepper, dill, etc.) and lemon. For the veggies, I generally do a combination of soy sauce, water, oil, and herbs (ginger, chili pepper, garlic, etc.).  I really love these types of meals – they are quick, easy to make, and taste amazing! The plan usually requires me to make enough at dinner to have the leftovers for lunch the next day, which is very easy to do – I just double all the portions!
Slow Cooker Turkey – This recipe is very simple – just a turkey breast cooked in a slow cooker on high heat for 4 hours, with a little chicken stock and herbs. It is served with steamed green beans and squash (in the picture) or sweet potatoes. Very yummy dish – I really like the taste and texture of meat when it is done in a slow cooker. Plus – Keith likes this one too! It is very easy to make it larger batches to serve more people – just throw in an extra breast or two!
Slow Cooker Chicken Soup – Keith and I both absolutely love this dish! It takes a bit of preparation, but it makes for tons of leftovers that are very easy to freeze and re-heat when you are in a pinch. It tastes absolutely incredible and is very filling – but in a healthy way! The recipe calls for 5 chicken breasts, green beans, onion, sweet potatoes, celery, zucchini, thyme, basil, parsley, salt, pepper, and chicken stock. It cooks on high heat for 4 hours and makes enough for 6-8 meals.
Stuffed Chicken Breast – Personally, this was one of the only recipes on the meal plan so far that I did not like. The original recipe calls for a halved chicken breast stuffed with goat cheese and sundried tomatoes, served with stir fried bok choi and green beans. At first, I thought it was the taste of the sundried tomatoes that was throwing me off (I am usually not that big a fan), so I tried substituting in slices of cherry tomatoes and it still just wasn't quite my taste. I think it was just too sweet and a bit too intense for my liking. Thankfully – she took this off the meal plan for the next schedule!

Zucchini Frittata with Steamed Asparagus – I am a huge fan of having breakfast for dinner so I love this meal. It is so easy to make and you can easily adjust the proportions depending on how many people you are feeding. The original recipe serves 4-6 and uses 6 beaten eggs, 2 cups of sliced zucchini, 1 small onion, some spices (salt, pepper, basil, parsley, etc.) and some goat cheese sprinkled on top before the last stretch under the boiler. Let me know if you want the full recipe for this dish (or any of the others) and I can include a more detailed explanation in a separate post!
Daily Supplements
Another important aspect of the meal plan that I have yet to talk about is the additional supplements that the nutritionist has advised me to take along with all these yummy meals. These have also made a huge difference so far in helping me to feel better, so I wanted to explain what I have been taking and how they fit in with everything.
The Gamma-Zyme pills are digestive enzymes that help my digestive system break down the food. I take two pills after each meal (breakfast, lunch and dinner). Digestive enzymes are not the same as probiotics and, while both are essential to having a healthy digestive system, the two work in different ways.  Your body needs different types of enzymes to digest certain types of foods. For example, people who are lactose intolerant are often lacking the "Lactase" enzyme, which is essential to break down the lactose found in dairy products.  It is common that people with IBS (like me) are missing crucial enzymes and cannot properly digest certain foods, which causes all the pain and uncomfortable symptoms. Unfortunately, medicine isn't at the point yet where they can test you to find out what enzymes you have or not, so taking a supplement like this which contains a number of different enzymes can help to fill in some of the gaps.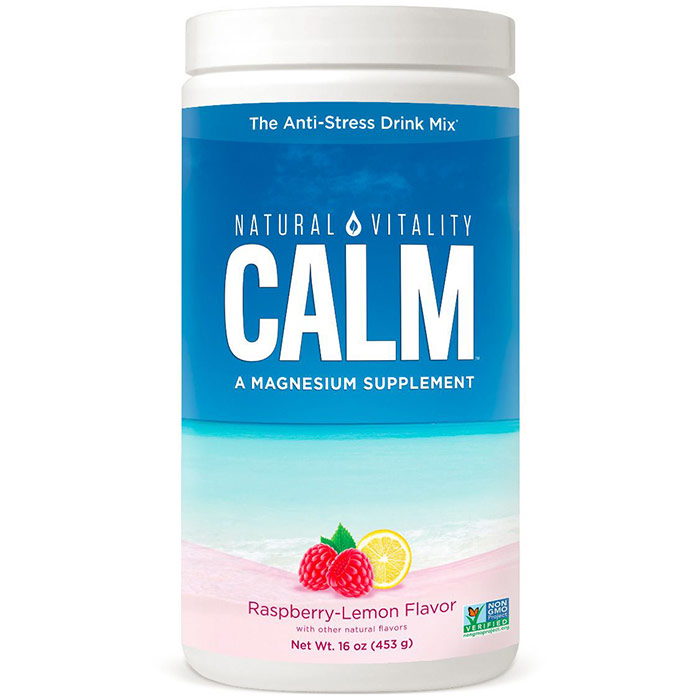 I had actually tried this drink a few times before starting this meal plan (some local health food stores in Ottawa were giving out free sample packets), but I never really understood what it was for and assumed it was to help with stress or anxiety. Well – apparently it does a lot more than that! Not only does it taste good, it actually helps to calm your digestive system – especially if it is inflamed from IBS like mine! I have a glass, with 2 tsps of the Calm powder, before bed each night. I have forgotten to take it a couple of times and I can always tell the difference in the morning. I find it just helps me to start off the day on the right foot, rather than still feeling a bit crummy from the night before. In comes in a wide variety of flavours, but my favourites so far are Cherry and Raspberry Lemon!
I really hope that you are all finding these posts helpful! Please let me know if you want to keep seeing updates on my IBS meal plan and the results I am experiencing. I love being able to share new healthy recipes with you!
Also – if you haven't already, make sure to enter my Goodlife Fitness Giveaway! You could win a FREE one month membership to start the new year off right. Click here to see my 2015 New Year's Resolutions and find out more about this amazing giveaway! You have until January 9th at 11:59pm EST to enter. 
I will see you all next week!
-Courtney xoxo